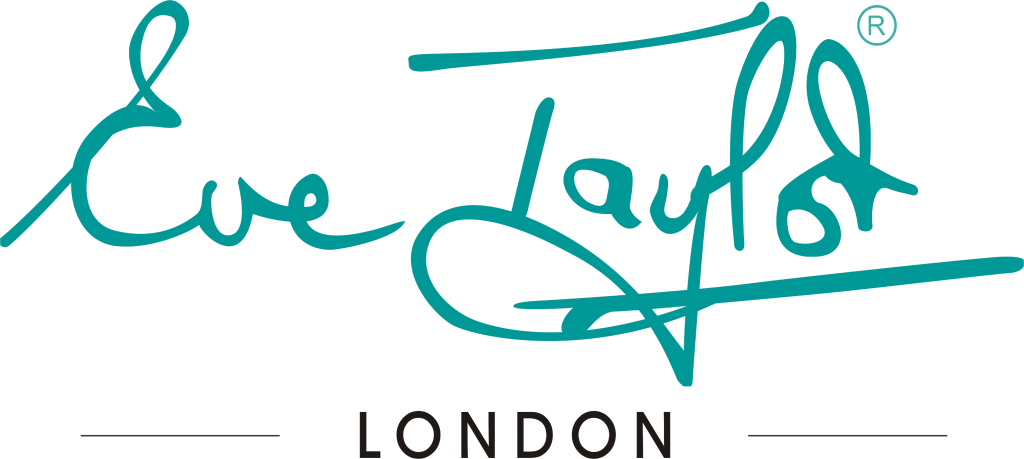 Eve Taylor Exclusive Facials
Eve Taylor is the original Aromatherapy Skincare brand and has over 50 years of experience in the professional beauty industry. Their beautiful products are a treat for the skin as well as the senses, providing results as well as pure relaxation and comfort through the use of essential oils. Eve Taylor products work with the natural Ph of the skin, ensuring the skins natural barrier is not compromised and no damage occurs.
A gorgeous range of Eve Taylor products are also available for retail to maintain your skins health and happiness at home.

Skin Refresh Facial
Refreshing, revitalising & brightening. This facial will leave your skin feeling deeply cleansed & illuminated
Signature Facial
Eve Taylor's signature prescriptive facial is tailored to your current skin condition to achieve the best skin possible
Aromatherapy products are selected to cleanse, exfoliate and prepare the skin to absorb aromatic massage oils and luxurious masks. Leaving the skin hydrated and protected.
Deluxe Signature Facial
Taking skin care one step further, this treatment uses intensive exfoliants to resurface the skin. Leaving the skin smooth and soft. Using potent aromatic essential oil blends, powerful targeted serums and speciality masks to achieve intensive results, this treatment will leave your skin glowing
Age Resist Facial
Taking Anti-Ageing to the next level, this prescriptive speciality facial uses Biocream. Exfoliant and specialised setting masks that are customised to achieve a more youthful complexion. This treatment softens lines using intensive hydrators
Ultra Bright Facial
Illuminate dull, lacklustre, pigmented skin with this brightening facial. Professional resurfacing smooths and softens the skin ready for the absorption of Vitamin C rich serums and masks. Illuminating moisture protects and re-energises leaving the skin flawlessly radiant, bright and glowing
Specific Treatments for the Face
Advanced Electrolysis Using Diathermy
A permanent removal of skin tags, Milia, Liver Spots, Spider Naevi, Blood Spots and Small Facial Thread veins without Scaring and bleeding